CNP Standing Order Service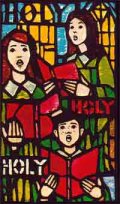 Do you:
maintain a single anthem file of possible-use choral anthems?
have boxes of liturgical music that you use in your planning?
look for fresh new organ music?
trust CNP to provide quality music?
wish you could have the real music to look through?
Then CanticaNOVA Publications makes it easy for you to tap into all our new resources with the inauguration of our
--- Standing Order Service ---
We'll automatically send you all the new CNP music, hot off the press, at a 10% discount. Simply choose the category you wish to receive — or choose all three and get 15% off the list price!

Choral (unison choir, 2-part ... through SATB)
Liturgical (cantor/congregation, choir/congregation)
Organ (may include other instruments with organ)

We'll send you our new music automatically, as soon as it's published. Certain large, one-copy items, like the Graduale Romanum or the Book of Sung Gospels, will be excluded — we'd prefer that you order those on your own.
---
CNP Standing Order Service —
It's easy to sign up for the latest music at a great savings from CNP,
a leader in practical, traditional music for the contemporary Church.
---
For example, subscribers to our Choral Music plan received these pieces from our Spring 2005 Catalog at a 10% discount:

Packet price: only $7.69 (Value: $8.55)


---
The Liturgical Music subscribers received these pieces at a 10% discount:

Packet price: only $9.18 (Value: $10.20)


---
And a 10% discount for Organ Music subscribers for:

Packet price: only $5.35 (Value: $5.95)


---
Subscribe to all three plans, get every new CNP publication and receive a 15% discount — only $20.99 for all the music above!

Join the growing number of fine church musicians who turn to CanticaNOVA Publications for quality music that's new and traditional.

Sign up for the CNP Standing Order Service today!