The Cooman Files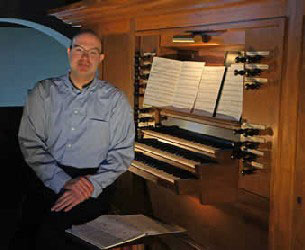 Carson Cooman, a fine musician and organist, is Composer in Residence at The Memorial Church, Harvard University. A composer of "Contemporary Classical Music," as he notes on his website , he has hundreds of compositions to his credit. His sacred works are published by Selah Publishing Compoany, Saint James Press, Alfred Publishing Company, Adoro Music Publishing, and Paraclete Press, among others.
Over the past several months, Mr. Cooman has begun a project to record short organ pieces, from various composers (mostly contemporary), that would function well for church or simple recital use. He notes: "My primary goal in recording repertoire is to feature accessible pieces that others can learn and play in their own situations." He has made these recordings available on YouTube, each with its own appropriate photograph or artwork.
I encourage you to check his roster of online organ pieces.
Here are some of my favorites: