UK at CNP
Since very early times, the Anglo-Saxon realm has been a treasure-house of wonderful sacred music. While Gregorian chant was introduced by Saint Augustine and his priests at Canterbury, it evolved into a specific Sarum chant at Salisbury. This chant influenced composers of Masses, hymns and other liturgical pieces. The Reformation and founding of the Church of England saw a split in compositional needs and style, although some great British composers (Byrd, Tallis) were able to accommodate both. Superb polyphony, Anglican chant, English hymnody and robust organ music ensued. Composers like John Dunstable (1390-1453), John Taverner (1490-1545), Christopher Tye (1505-1572), Orlando Gibbons (1583-1625), G.F. Handel (1685-1757), Charles Villiers Stanford (1852-1924), Ralph Vaughan Williams (1872-1958) and Benjamin Britten (1913-1976) produced some of the most solemn and remarkable liturgical music in both English and Latin.
Honoring this great tradition, we'd like to acquaint you with the composers in the CNP catalog who hail from the United Kingdom:
from Great Britain:
David Barton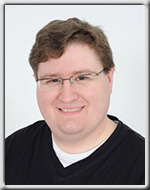 For more than a decade, David Barton has forged a wide-ranging career in the sphere of the performing arts. At the age of 25, he began a successful private teaching practice in Gloucester, specializing in teaching flute, piano, singing (including music theatre) and music theory. He has a deep interest in, and whole-hearted commitment to music education, developing innovative teaching methods, comprehensive and well-rounded curricula, and workshop-based and performance opportunities for students. He works with a wide range of ages and abilities, encouraging each individual to explore a varied assortment of musical experiences and activities.
He has been involved in local amateur drama performances, including major musical theater productions such as The Little Shop of Horrors, Crazy for You and Guys & Dolls. He has served as director and musical director for other productions, and has worked extensively behind the scenes too, maintaining a keen interest in the artistic and design elements of theater production.
As a pianist, he has accompanied numerous examination candidates, choirs and ensembles; and has been a church organist since the age of 14. He gives regular organ recitals, and is often in demand as an accompanist and organist at weddings and other special services. He is currently Director of Music at Saint John's Northgate, Gloucester, England.
He is an internationally-published composer, with performances of his works occurring worldwide. His music is diverse in style and instrumentation, with the intention to be accessible and enjoyable. He has worked extensively with young composers, encouraging them to develop their skills and to enjoy composing. In addition to his work as a teacher, composer and accompanist, he contributes regularly to a number of music-related magazines and journals, writing on a wide range of issues, particularly in relation to music education.
His music is published in the United Kingdom by Fagus Music, Da Capo Music Ltd, Nymet Music, Phylloscopus Publications and Canasg Choral; in the US by GIA Publications, Adoro Music Publishing, Augsburg Fortress, Amber Waves Publishing, Calabrese Brothers, BRS Music Inc, OCP, and Imagine Music Publishing; and in Canada by Lighthouse Music Publications.
CanticaNOVA Publications is pleased to offer David Barton's music in our catalog:
David's website may be found at www.davidbartonmusic.co.uk.
---
Jeremy de Satgé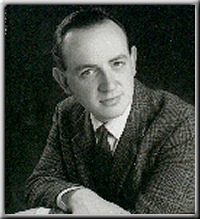 Born in England, Jeremy de Satgé (1958-2014) has sung in Anglican and Roman Catholic cathedral and church choirs since childhood. His professional life started, however, as a wine merchant. At the age of 24 he decided to concentrate his efforts on music full time and enrolled at Trinity College of Music, London, where for four years he studied singing with Elizabeth Hawes.
During his time at Trinity, Jeremy specialized in Lieder and French Song. He has given numerous song recitals including performances of Schumann's Dichterliebe. He also studied French song in Paris with Mme. Suzie Cherau. He left Trinity in 1987 with the prestigious Fellowship Diploma (FTCL) in singing performance, the college's highest accolade.
Since leaving Trinity, Jeremy de Satgé has divided his time among singing, acting, writing (both prose and music) and teaching voice. In 1990/91 he sang as principal bass lay clerk in Worcester Cathedral Choir, under Dr. Donald Hunt. In 1992 he founded Cantamus, a professional vocal group which often provides music for weddings. For a number of years he acted as Music Director for The Catholic Stage Guild in London. From 1993 to 2002, he sang in the choir of the Guards' Chapel, one of London's finest professional choirs. He writes regularly for the Catholic press in England.
It was in putting on several concerts for the Covent Garden Festival, that Jeremy first worked with the composer David Hoyland; and the idea soon developed of joining forces in not only performing new works of music but in publishing them as well. Thus in 1996 they founded The Music Makers, a specialist liturgical music publisher in London. The aims of The Music Makers are remarkably similar to those of CanticaNOVA Publications – a desire to produce good quality music for the post-Vatican II liturgy and to help and encourage priests, choirs and congregations to sing better. He produced multiple CDs to encourage the performance of plainsong and to help priests and deacons sing the Mass. CanticaNOVA sells all these in the USA [see Chant CDs].
Jeremy de Satgé described himself as a singer by training and a composer by instinct. As a composer he specialized in vocal liturgical music and was particularly concerned with writing music from the singers' point of view – something many composers forget about – and to produce quality music which is nevertheless not beyond the scope of the amateur church choir. A reviewer wrote of one of his vocal compositions, "Jeremy de Satgé's obvious understanding of the human voice shines through here. The voice is allowed to soar and has a freedom akin to plainsong. This is a deeply spiritual work and worthy of inclusion in church and cathedral repertoire."
In 2002, Jeremy de Satgé was appointed Director of Music in a busy London parish, Holy Ghost (Balham), where he trained an amateur choir. This experience was invaluable in helping him find and produce music for the average choir.
Jeremy brought a tremendous skill and dedication to the goal of beautiful and faithful Catholic music. He passed on to his eternal reward on 27 February 2014.
CanticaNOVA Publications is pleased to offer this work of Jeremy de Satgé in our catalogue:
Jeremy de Satgé's website may be found at:
---
Derek Fry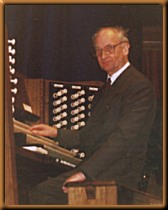 Derek Fry has been a church organist since the age of 13. He has broadcast organ recitals on the BBC and taught in some senior schools before becoming head of music at The Northern Grammar School. His last teaching appointment was as head of music at Saint John's Cathedral Choir School, Portsmouth. He has been organist of the same Cathedral since 1976.
Derek Fry's honors and diplomas include Associate of the Royal College of Organists (ARCO), Associate and Licentiate and Fellowship diplomas from Trinity College London, and Associate of the Royal College of Music (ARCM). Among his compositions are four English Masses.
CanticaNOVA Publications is pleased to offer the music of Derek Fry in our catalogue:
---
Tim Knight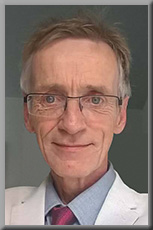 Completely immersed in the field of music, composer Tim Knight fills his spare time with his young son. Recalling his own school days, where his first performed composition was a grace for school dinners, he admits to having begun composing at the age of eight.
His music education began as a chorister of York Minster under Dr. Francis Jackson. He studied conducting in Leeds (UK) with John Coates, and holds an Associateship of the Faculty of Church Music, a Fellowship of the National College of Music and a Fellowship of the Guild of Musicians and Singers.
His compositional output includes choral, vocal, instrumental and orchestral works, in which he strives for "melodic music that will appeal to performers and musicians." He has earned composition awards from the Royal School of Church Music and the Oare International Composers Competition. Knight's works have been performed in most British cathedrals and by orchestras throughout the UK.
He has been Director of Music for various Northern Choral Societies and has served as Music Director/Organist for several parishes in the West Yorkshire area. He holds regular choral workshops and is singing tutor to the Yorkshire College of Music. He founded and directs the Heritage Singers.
Knight was Director of the Wakefield Festival Chorus for five years, and spent a year as guest conductor of the Burnley Choir and Symphony Orchestra. He founded and is Artistic Director of the Yorkshire Composers Festival, introducing over fifty new works to the concert-going public in the last few years.
He is interested in the music of Tudor England, as well as Gershwin and more contemporary music. Committed to promotion of quality music within the Church, he writes, "I am a firm believer in a performance practice that presents not only the words, but also the meaning behind the words." He has written many pieces for smaller choirs with limited vocal resources, offering them an effective means to "praise God in song."
CanticaNOVA Publications is pleased to offer "A Little Knight Music" in our catalogue:
Tim Knight's website may be found at: www.timknightmusic.com
---
Alan Smith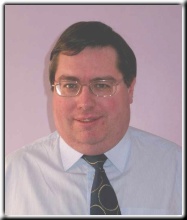 Alan Smith was born in London in 1962 and spent his childhood in Croydon (Surrey, London). He attended Trinity School and was involved in many of the activities of its prestigious Music Department. Immersed in church music from an early age, he joined his local church choir at the age of seven. He also sang with the Royal School of Music's Headquarters Choir, based at nearby Addington Palace. It was here, at age ten, that he had began organ lessons with Michael Fleming.
Alan's first appointment was as Organist and Choirmaster of a local church at the age of 16. Thrown in at the deep end, he managed somehow to swim rather than sink and eventually became Organ Scholar at Kings' College, London, where he studied from 1981 to 1984. As part of his music degree, he specialized in composition, studying with Nicola LeFanu, David Lumsdaine and George Nicholson.
Following postgraduate training at the London Institute of Education, Alan began his teaching career at Whitgift School, Croydon. After working in various schools, he was named Head of Music at Hazelwick School, Crawley, in 1990, a post he continues to hold. In the same year, he came to some prominence by winning the RSCM's annual composing competition. His successful entry, Let the Peoples Praise You, was his first published piece and continues to be widely performed. Since then, his choral compositions have won several awards, most recently the Thornesian Prize in 2003.
Alan's output is predominantly choral and vocal music, much of it written for specific choirs or occasions, and his catalogue runs to well over 100 works. In the United Kingdom, his work is published by Animus, Curiad, Cantiones Press, Escorial Edition, Fagus Music, Oecumuse and RSCM, while in America, he is published by Abingdon Press and Oxford University Press, in addition to CanticaNOVA Publications. He also posts scores on Score Exchange.
Since 1998, Alan has been Director of Music at Saint Andrew's Church (Anglican) in Burgess Hill, West Sussex, where he lives with his wife and three children.
CanticaNOVA Publications is pleased to offer several of Alan Smith's works in our catalog:
from Northern Ireland:
Stephen McManus
Stephen is a freelance music teacher in Northern Ireland; he mainly tutors private piano/theory students in the town of Donaghadee. Born in 1962, he has lived in Donaghadee most of his life. The town is located in County Down, on the eastern coast of Northern Ireland, boasting a picturesque harbor and many items of historical interest.
Stephen retired from his affiliation with Saint Anne's school where he taught recorder and singing. He continues to play the organ in Saint Comgall's Church, a position he's held since the early 1980s. His first organ lessons were taken on the Mulholland Grand Organ in Ulster Hall, Belfast. He also studied under Dr. Desmond Hunter, an international concert recitalist who specializes in early music.
Saint Comgall, by the way, was an Irish abbot of the 6th century, born in Ulster, who gave up the life of a warrior and was ordained a priest in about 557. He gathered about him some of the most famous Irish saints, including Saints Columban and Columba. A manuscript called the Bangor Antiphonary includes a long hymn in praise of Saint Comgall. He died in Bangor (Bennchor) on the south shore of Belfast Loch in 603.
Stephen's degrees include M.Phil, B.Mus and LTCL, the latter required for private teaching. During his graduate studies he became seriously ill with a life-threatening illness. After major surgery and a 3-month recuperation, he resumed his studies and earned his M.Phil in 1991. He remarks, "Just over 8 years ago I almost died and I never thought I would work again. I do not play so actively now since being ill, so composition takes its place. If there had been no illness there would have been no composing. The Lord works mysteriously, does He not?"
For his Masters degree from the University of Ulster at Jordanstown (Belfast) he concentrated on the north German organists, particularly Nicholas Bruhns (a contemporary of Buxtehude).
He has made one trip to the United States, traveling to Georgia in 1989 on a tour with the Donaghadee Male Voice Choir. From the 14-day tour, two memories stand out. He writes: "The first was playing in the Macon Opera House on a 100-year-old piano to an audience of over 1000. The second was playing a solo at a local church — which coincided with a television production that was broadcast live over the entire area."
In addition to his musical interests, Stephen enjoys gardening and reading, particularly Lord of the Rings by J.R.R. Tolkein. On the musical side, he has written many compositions, mainly for church, including Masses, motets and various psalm settings.
CanticaNOVA Publications offers works of Stephen McManus in our catalogue:
Other compositions by Stephen can be found at the following websites:
---
Article written 26 January 2016